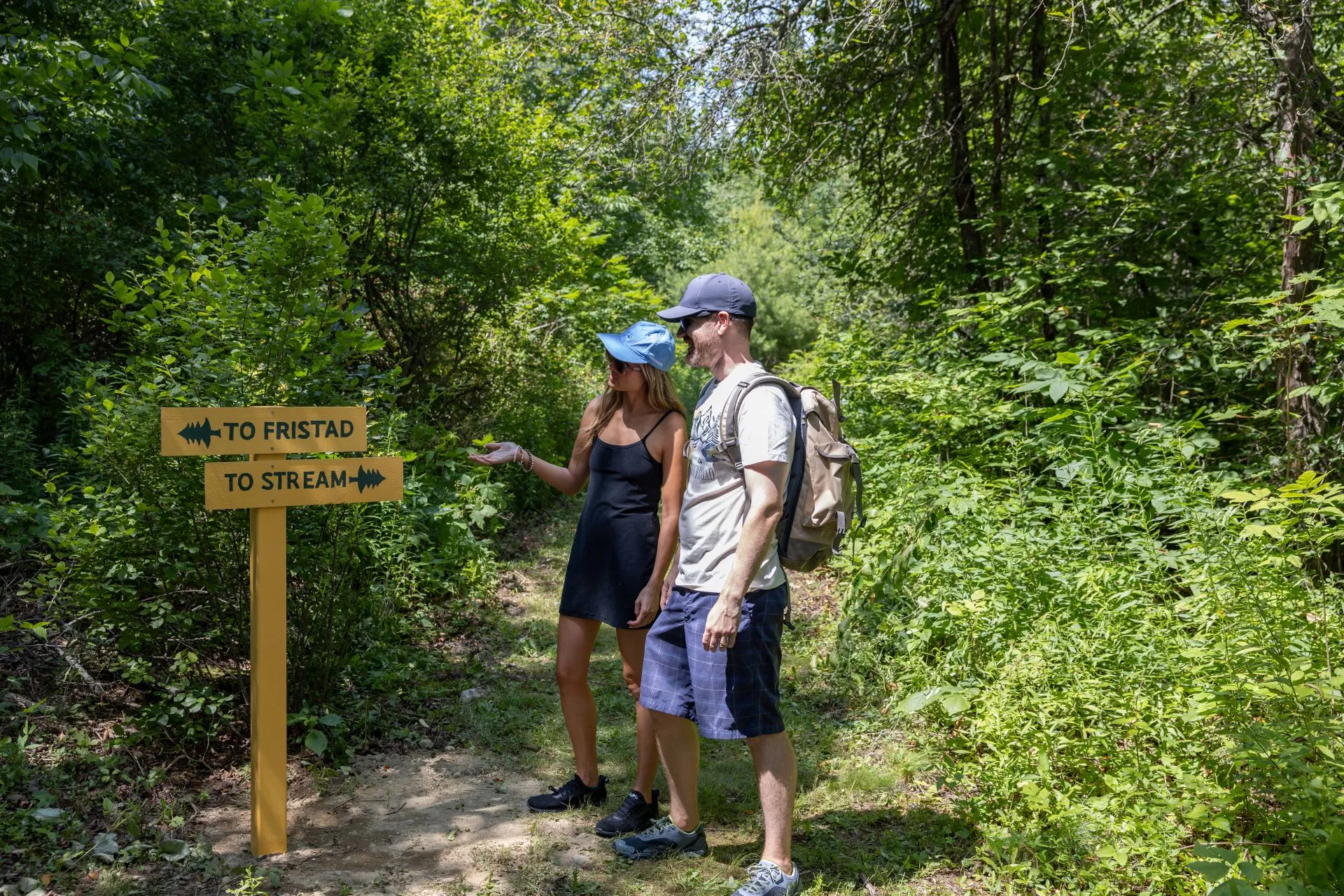 Step into a world of natural wonder. Surrounded by enchanting woods, our property offers a serene escape immersed in nature's embrace. Take a leisurely stroll along a charming trail that winds through the lush foliage, guiding you to a tranquil bubbling stream. The gentle sounds create a place of serenity, inviting you to pause, breathe, and connect with the peaceful rhythms of the forest.
Right next to our property, and just off the path from our little trail, lies the local-secret Fristad Trails, a haven for outdoor enthusiasts. Spanning across 100 acres of pristine wilderness, these well-marked walking trails beckon you to explore their hidden treasures. Lose yourself amidst towering trees, vibrant flora, and the melodious songs of birds as you embark on a captivating journey through nature's splendor.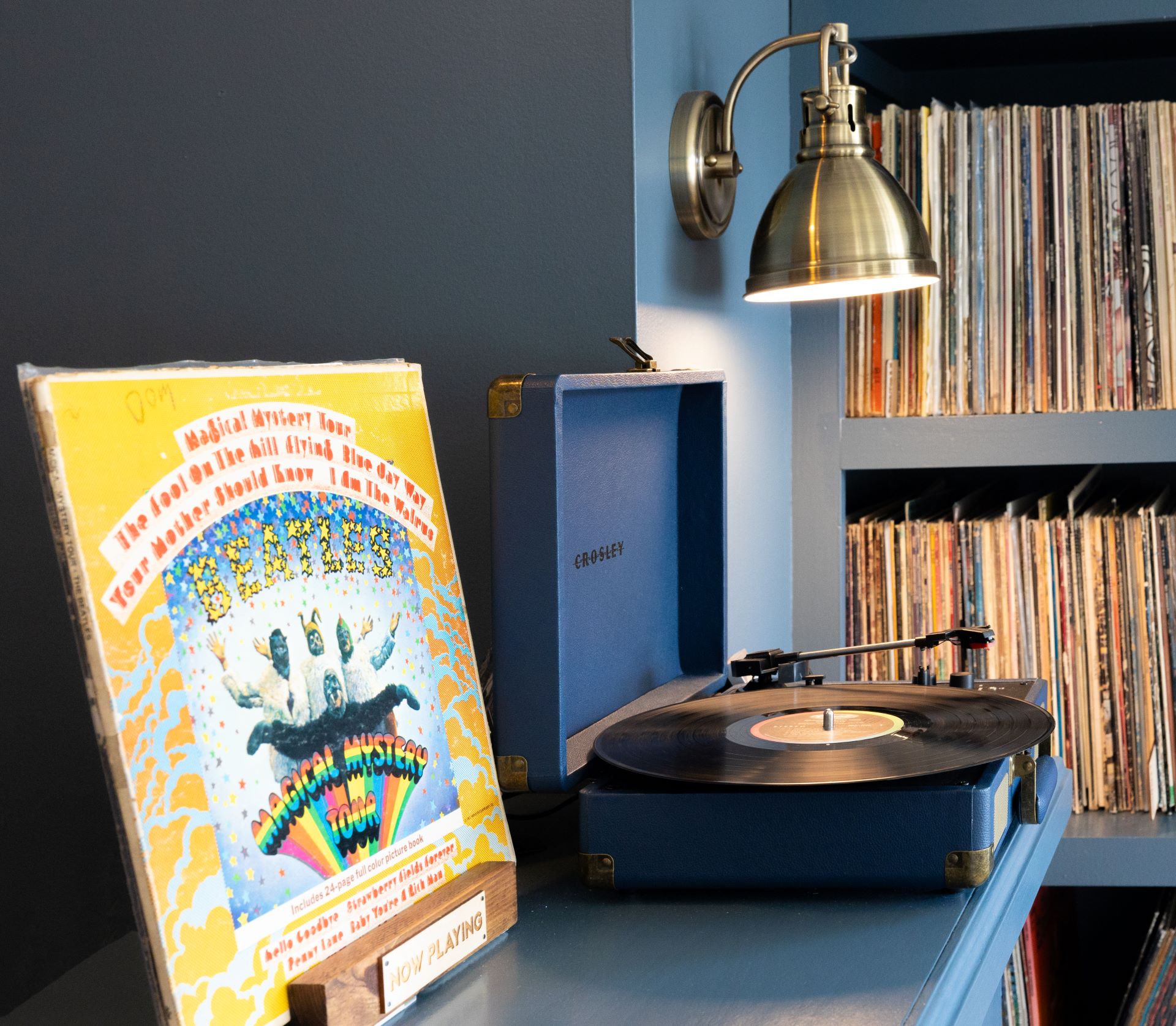 Step back in time and experience the joy and nostalgia of playing vinyl records during your stay at Seascape Motel and Cottages. All of our cottages are equipped with vinyl record players, and we offer a library of over 750 vintage records for you to borrow during your stay.
There's nothing quite like the tactile feel of placing a vinyl record on the turntable and carefully dropping the needle. As the music starts to play, you can feel the warmth of the sound filling the room in a way that only a vinyl record can produce.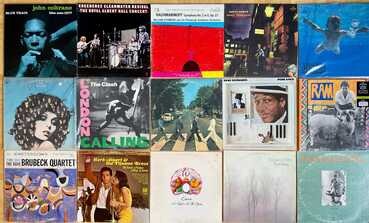 Our collection features classic rock, pop, and soul from the 1960s and 1970s, as well as a wide variety of genres from jazz to classic country and even comedy albums. We have records for little ones, too–one of our favorite things is introducing kids to putting a record on a turntable for the first time. We're always adding to our collection, so there's always something new to discover.
Guests of the motel can also check out a record player from our office, so you can enjoy the full vinyl experience during your stay. Come and make some new memories while reliving the nostalgia of days gone by at Seascape Motel and Cottages.
If you're yearning for a coastal retreat that embraces the essence of serenity, look no further. Imagine yourself nestled by the heated outdoor pool, surrounded by the gentle ocean breeze. The pool's warm waters invite you to take a leisurely swim, while nearby, a delightful hot tub promises to envelop you in pure relaxation.
Seascape offers a rare combination of amenities along the coastal stretch between Bar Harbor and Rockland: fewer than 4% of lodging properties on this stretch have both a heated outdoor pool and a hot tub.
To embark on this idyllic journey, all you need is a love for the great outdoors, a longing for tranquility, and a zest for life's simple pleasures. Pack your coziest swimwear, bring your loved ones along, and prepare to create cherished moments amidst the breathtaking beauty of coastal Maine.
Cozy Evenings by the Fire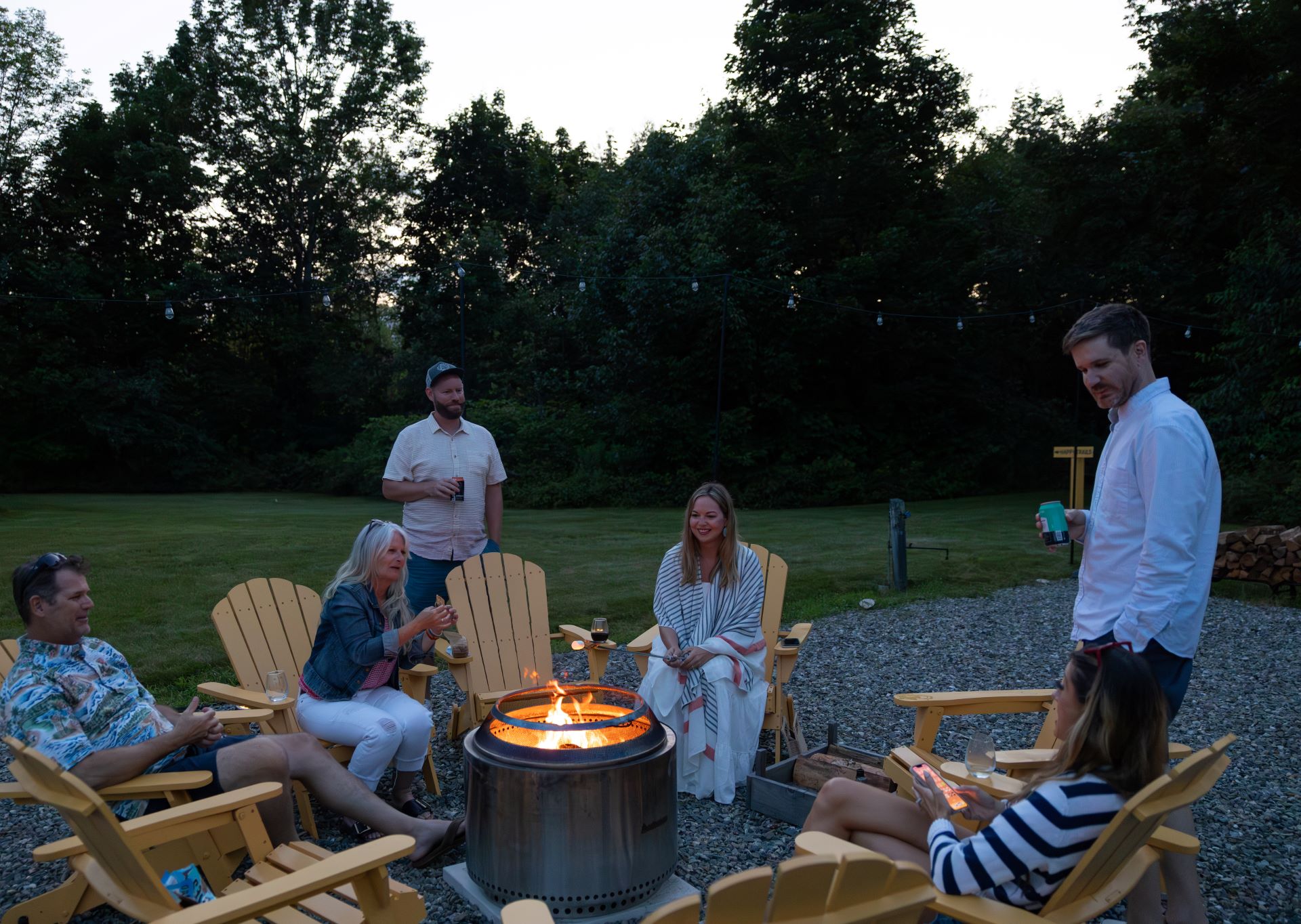 Nestled behind our charming cottages, you'll discover our cozy outdoor fire pits, ringed with string lights. Picture this: the crackling flames dance to their own rhythm as you gather with your loved ones around the flickering glow.
These outdoor fire pits offer the perfect setting for a delightful evening of togetherness and relaxation. At Seascape Motel + Cottages, we understand the significance of these cherished moments, and our fire pits provide the ideal backdrop for kindling unforgettable experiences.
And unlike the campfires of childhood, you won't take the fire pit back into the room with you: ours are smokeless Solo stoves, which give you all the warmth and glow with none of the smoke in your hair and on your clothes.
Pack your comfiest sweaters or borrow a blanket, gather your closest friends, and get ready to create memories around our inviting fire pits.
In our little on-site market, you'll find everything you need to make a better s'more, from dark chocolate to small-batch marshmallows and even gluten-free honey graham crackers.